"Don't tell me where your priorities are. Show me where you spend your money and I'll tell you what they are."

- James W. Frick
Credit Card Debt​
​
This is the WHY. This is what happens if we don't get this right.
Debt does not allow re-dos. It robs from your future.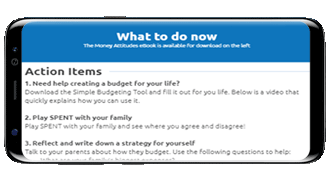 Strategies & Recommendations​
​
We'll provide a big list of strategies & recommendations to help you get control of your online spending.
How to Control Your Spending
Online shopping and credit cards can be addicting!
Prime Spending

helps you get control of your spending.
​
With one-click purchases, auto-saved credit cards, and free 2 day shipping, shopping online is easier than ever, which can be great, until it's a big problem!
​
Do you feel like you can't stop yourself from buying something when the strong urges hit?

Do your spending habits negatively affect the relationships in your life?

Do you often feel guilty after you buy things online?
​
When shopping online, can you relate to this?
​
- "I'm buying things, but it doesn't feel like I'm spending money."
​
Spending online is very emotional and influenced by small psychological subtleties. Companies know that. You should too!
​
In this mini-course, we'll uncover why online shopping is so dangerous, and what you can do to control your spending in a time of rapidly advancing technologies.
​
Prime Spending: How to Control Your Spending includes explorations into issues of key importance to spending less, including the following topics.​
On average, teens spend over two hours per day on
social media. That's like spending 2 hours a day in a shopping mall!
- Coach Gabe in Prime Spending
"Prime Spending taught me how to catch the urges to spend quickly, so I can cut back and save more."
​
- Leanna, 16 years old
"Never again! I couldn't possibly buy stuff the way I used to after taking this course."
- Jeremy, 22 years old
"I want my kid to realize they have a shopping addiction, and to change their habits!"
- Parent in Focus Group
ONLINE INTERACTIVE COURSE
Debt Time Travel game

Online Shopping Stacking game

5 short Videos with Coach Aaron, Coach Gabe & Guests

12 strategies to spend less and save more

1-2 hours of fun online learning

A downloadable tool to remind you when the urges hit